There's always something so special about a wedding day, though this past August I was able to photograph an especially special one of those days. One of my best friends Sara got married to quite a nice fella named Pete, who is all the way from the UK.
On the morning of the big day I met Sara over at the hotel room to start the day with a few photos of herself and the bridesmaids getting ready. And I will say being able to take getting ready photos is one of my favorite parts of the day. These photos to me at least just feel really "real" and candid, I think partly since there are just so many emotions from excitement to anxiety (cause some people can never be on time for the life of themselves) and it really shows through the lens and tells such a story. Also everyone just seems to busy to stop and give a cheesy smile… well mostly. The other nice benefit is that it's a really nice way to ease in some of the more camera shy folk (which is totally fine, I know I am definitely one of those people when I'm on the other side of the lens) since they are just to busy getting everything/themselves ready for the day to worry about the guy with a beard off to the side taking an occasional photo, they kinda start to realize it ain't that bad.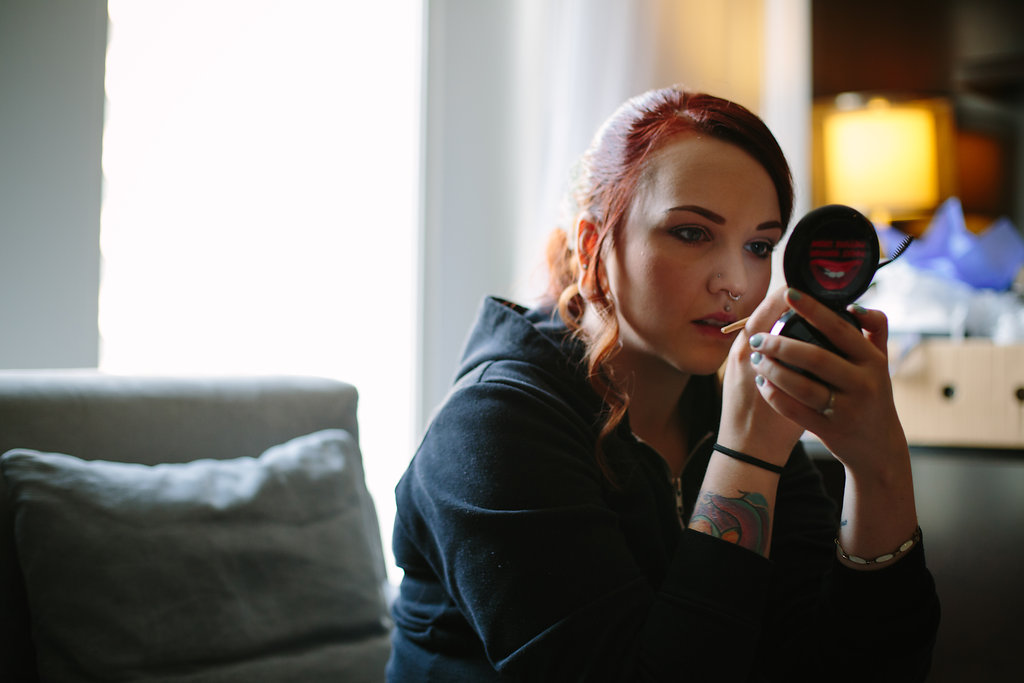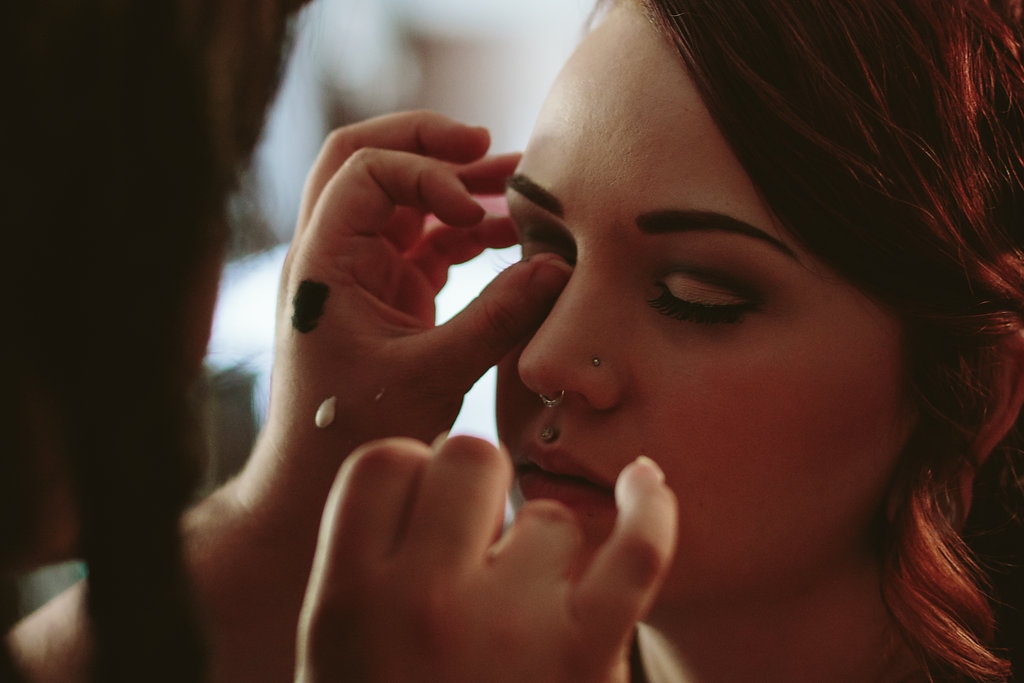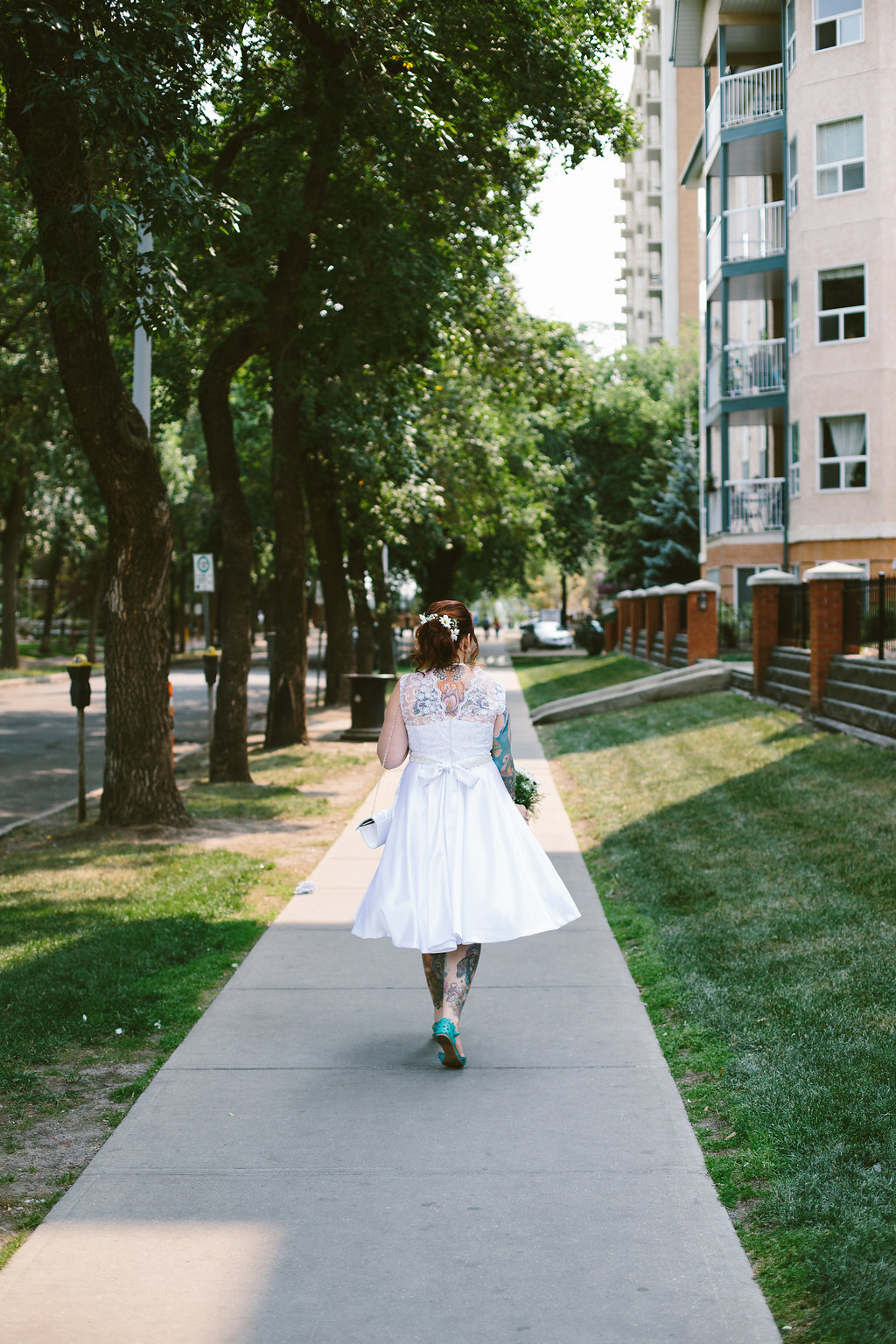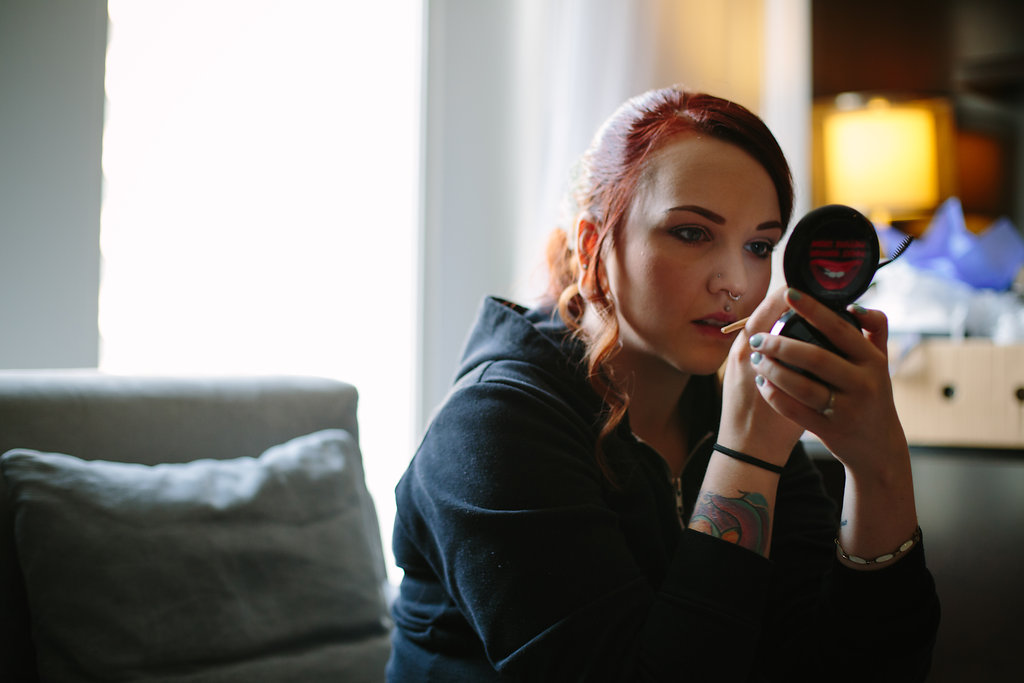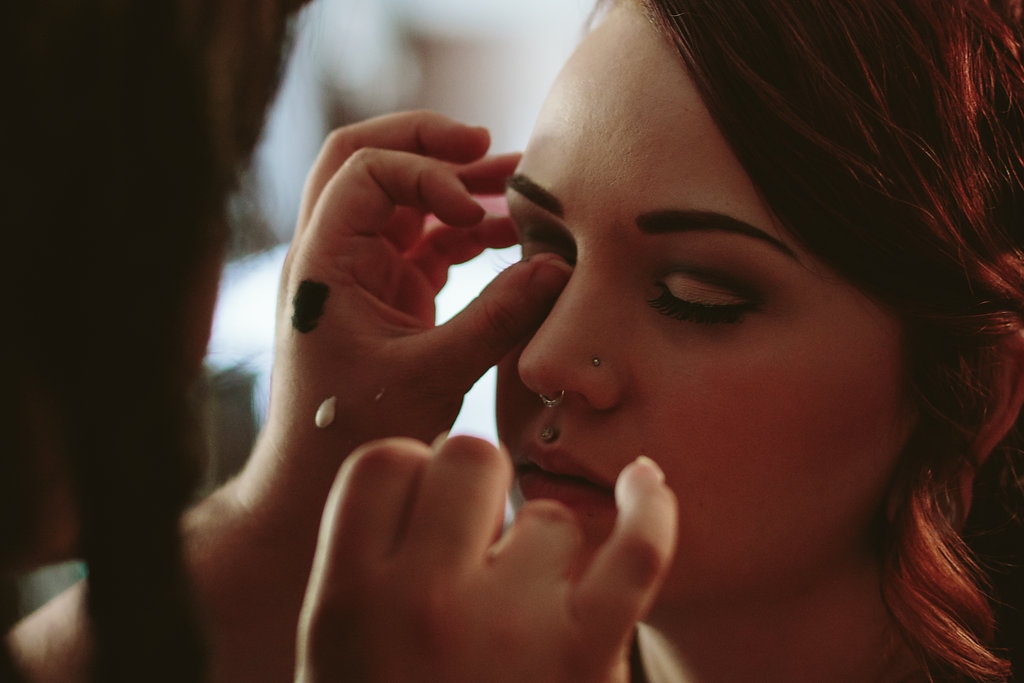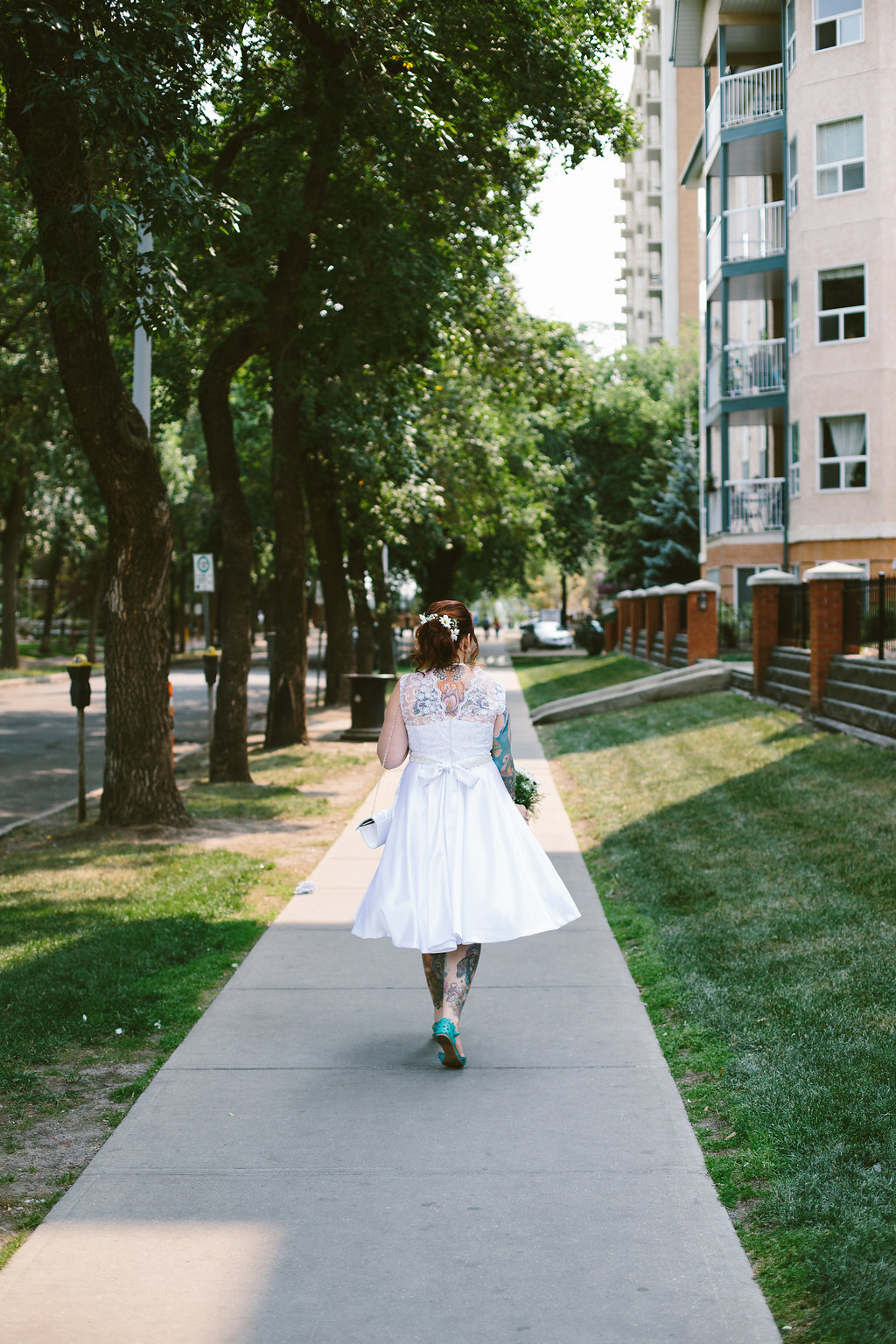 After all the ladies finished up getting ready we off to the Edmonton Public Schools Archive & Museum for the Ceremony to meet up with Pete and his fellas. And I will say cars/limos are for suckers, we kicked it pre-neolithic era and just walked our way down there. So after arriving, Sara and her bridesmaids hid out in the building before making the grand entrance to the gazebo outside, we also may or may not have accidently set off a fire alarm when we exited out the door which just so happened to also be an "emergency exit". And there is one especially interesting side note about that gazebo… as well as being a very nice spot for a wedding it is also frequented by a large number of wasps, and of course Sara is deathly allergic to those little guys. Luckily the maid of honor was well prepared, and was ready to stab Sara on a moment's notice with a concealed epipen, thankfully stabbing the bride with a needle was not required (though it would of made for an exciting photo). The ceremony finished up with an almost perfectly timed fire truck drive by with horn and sirens.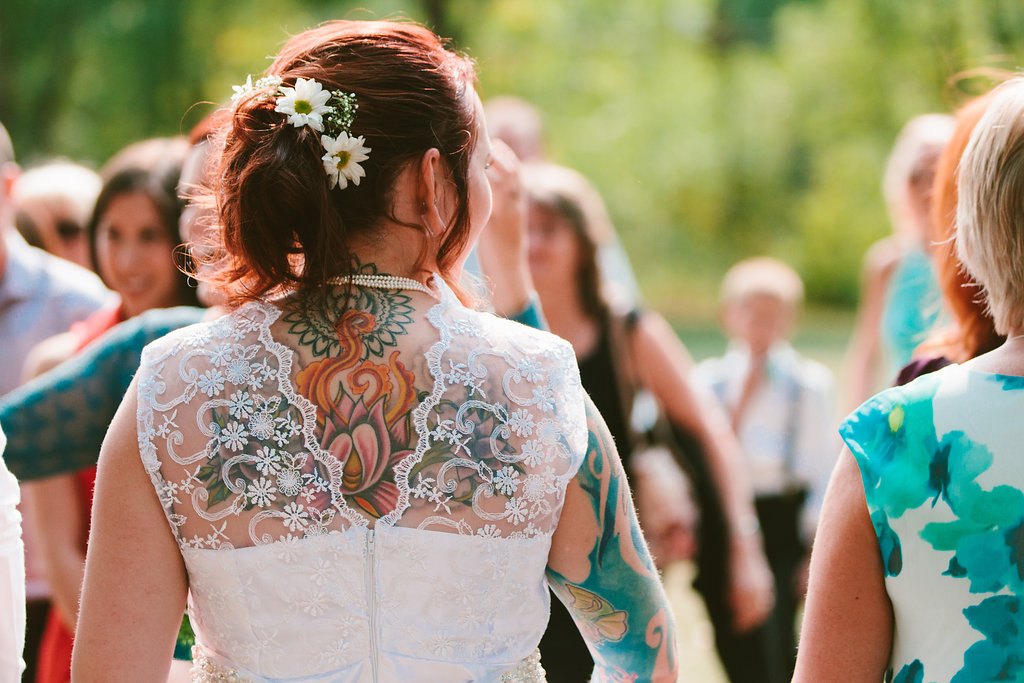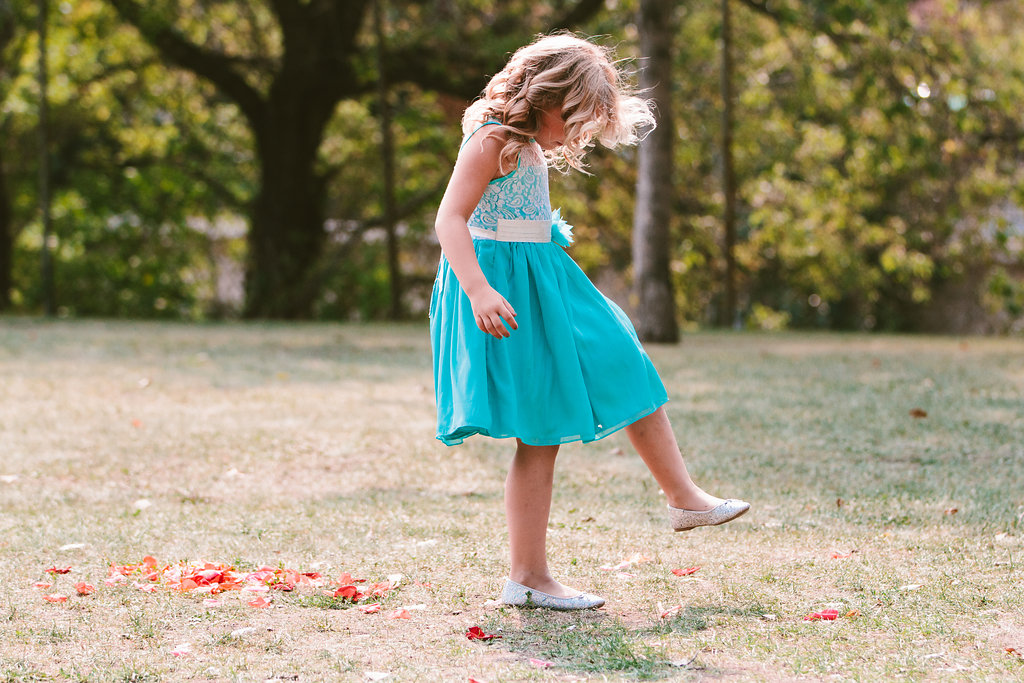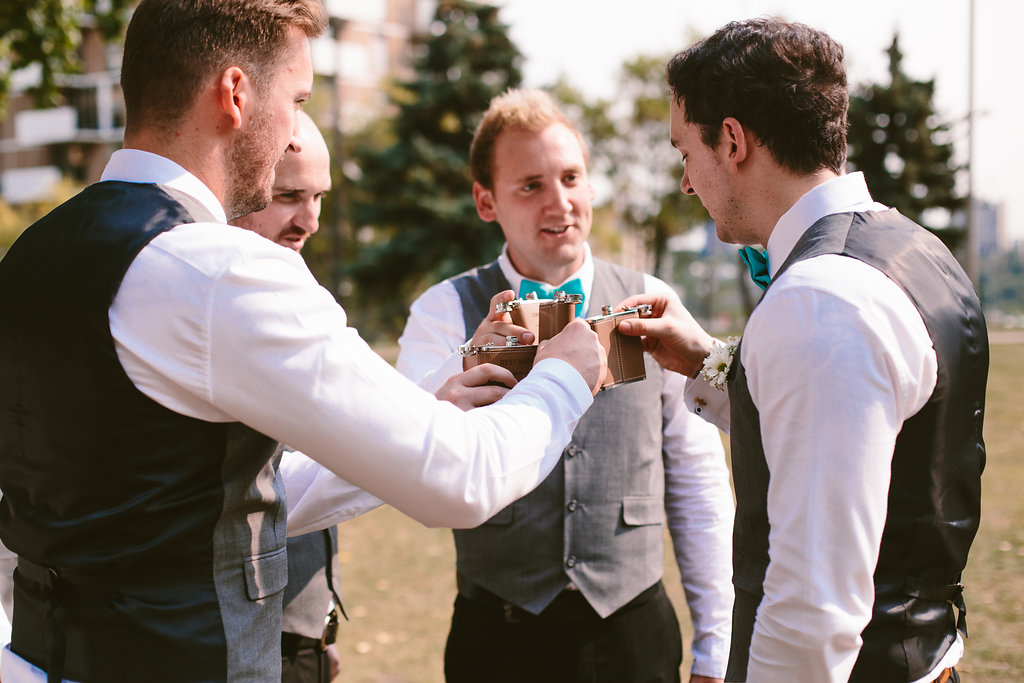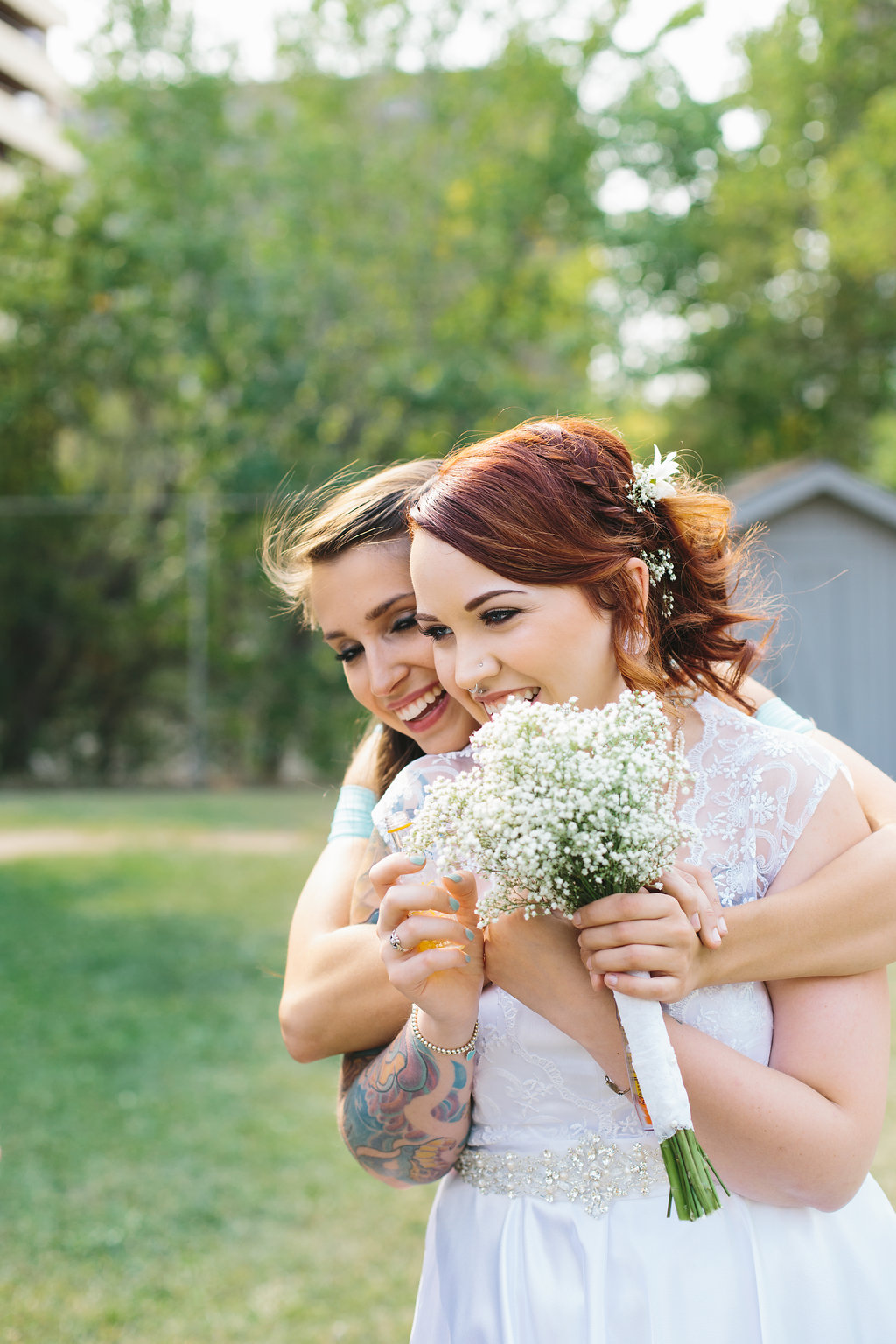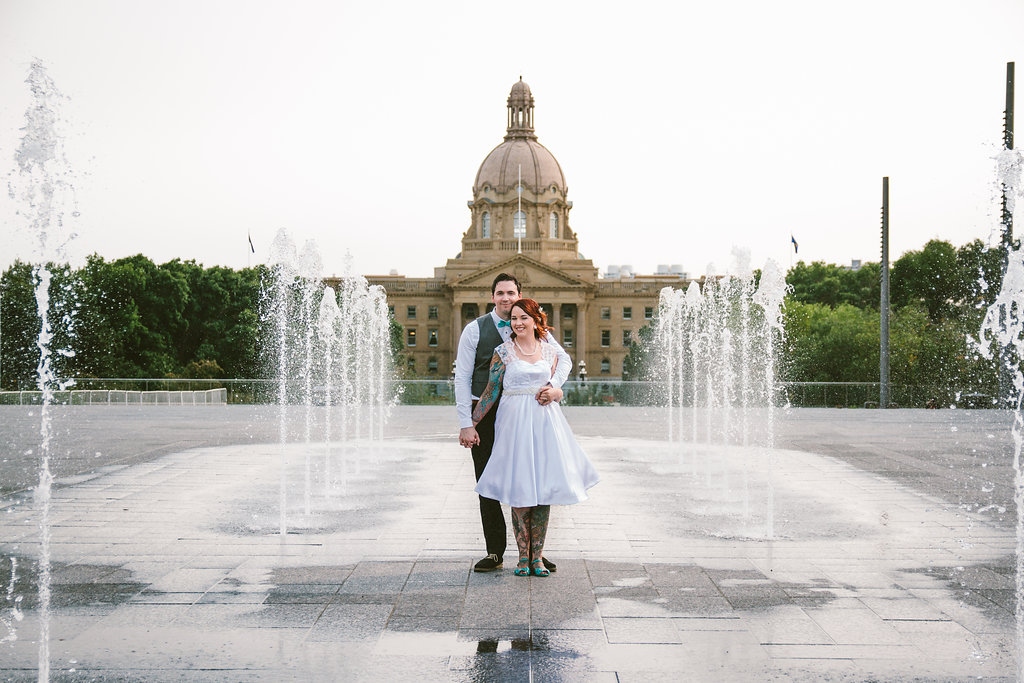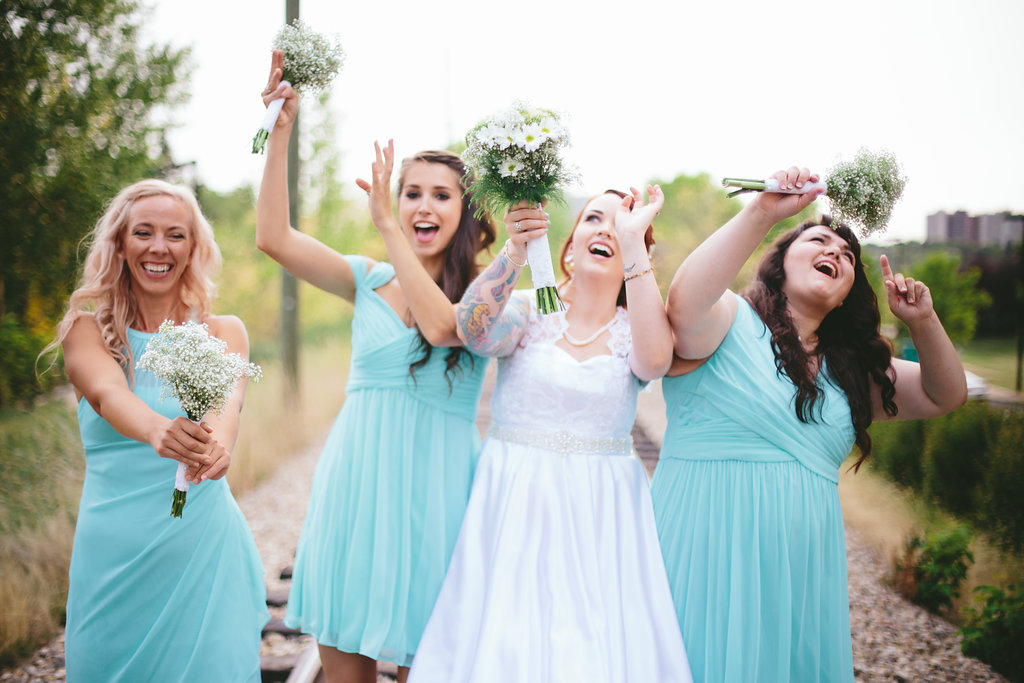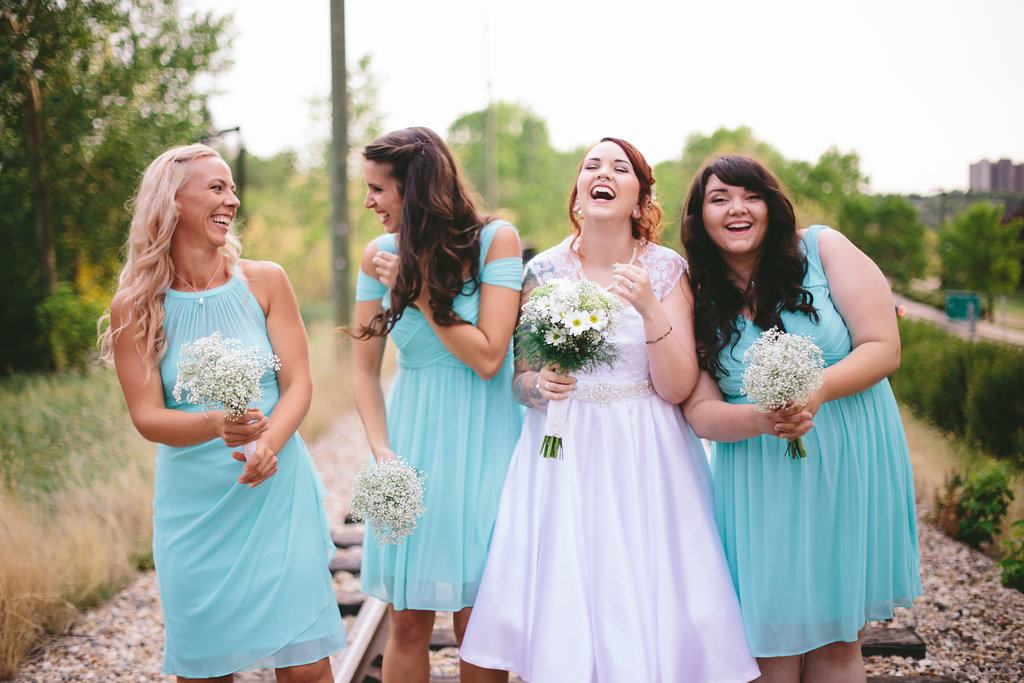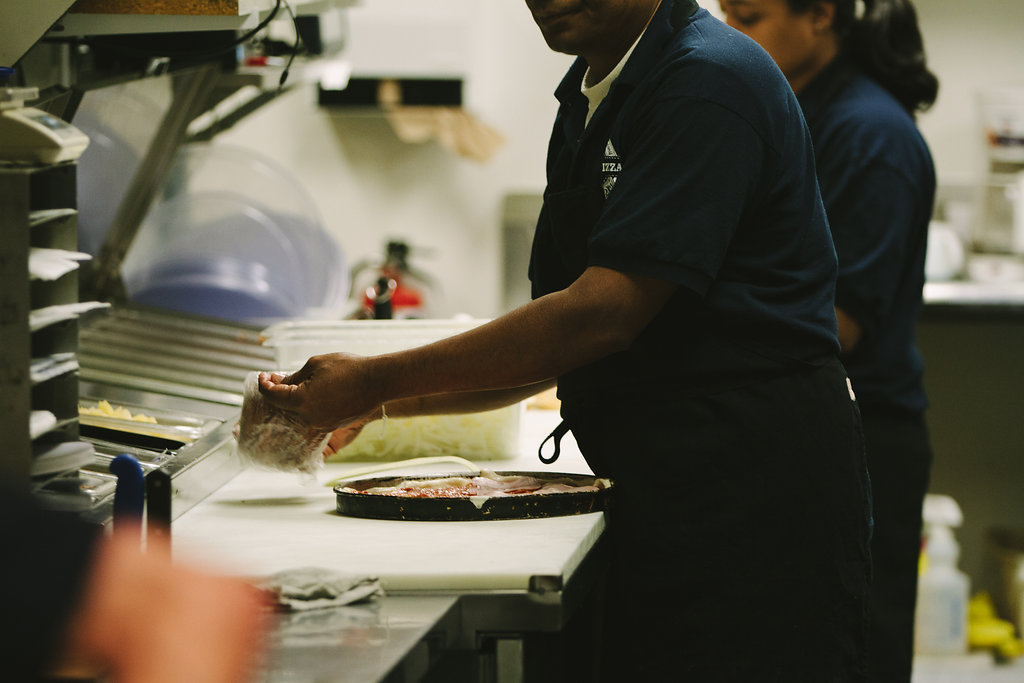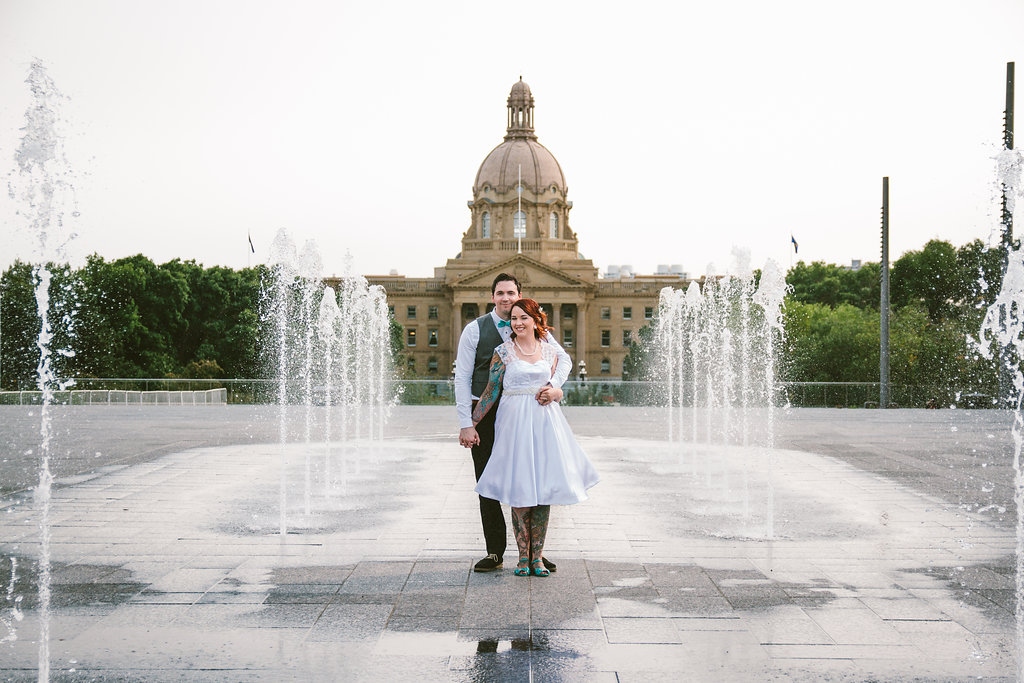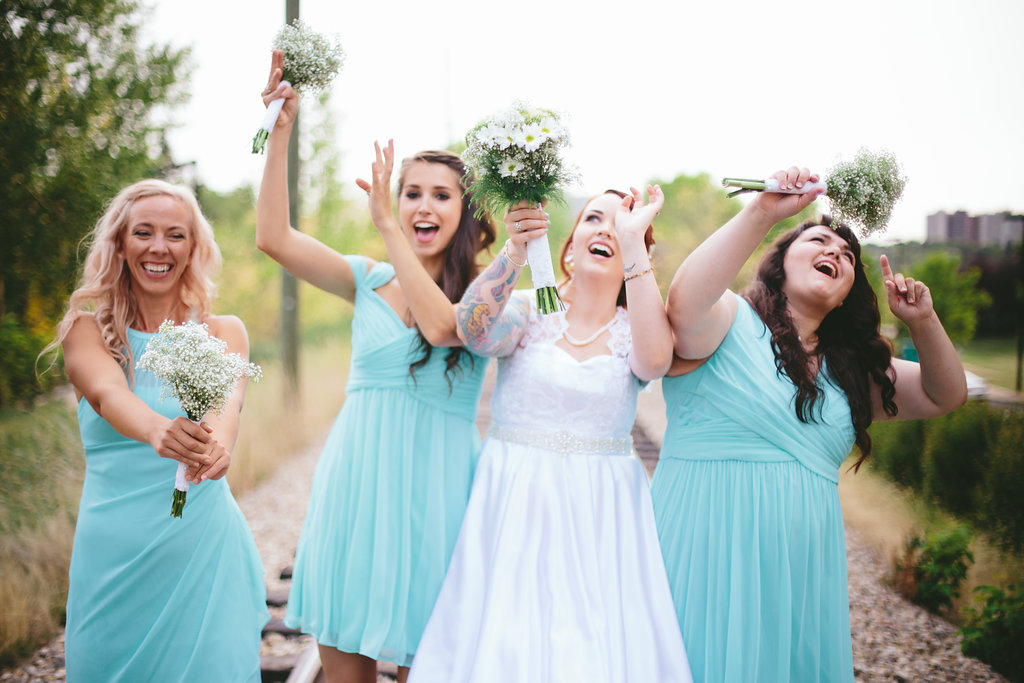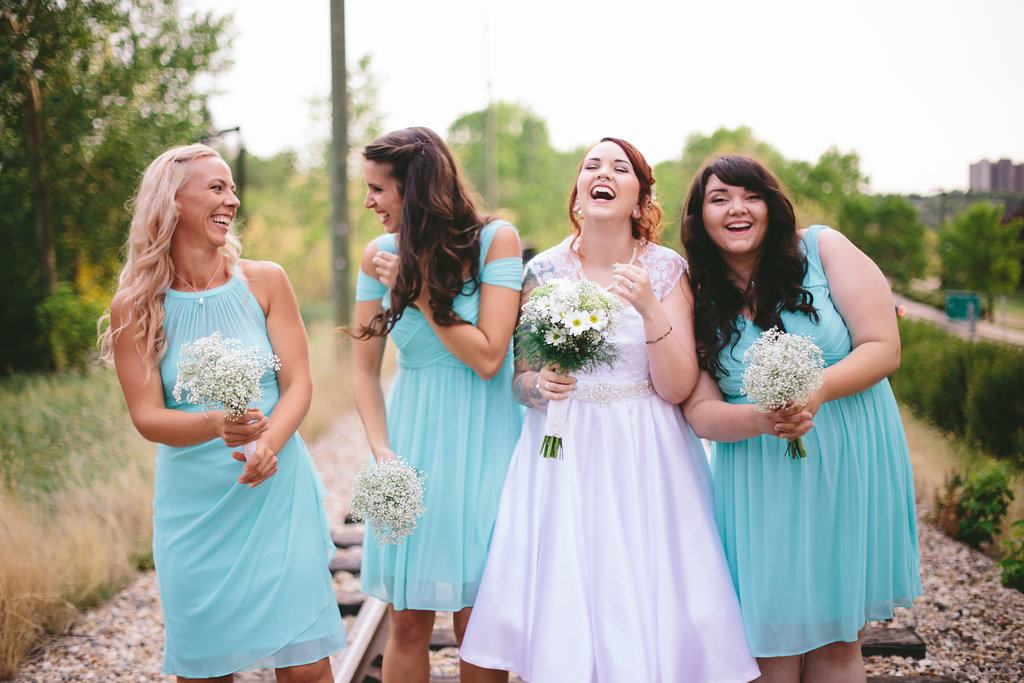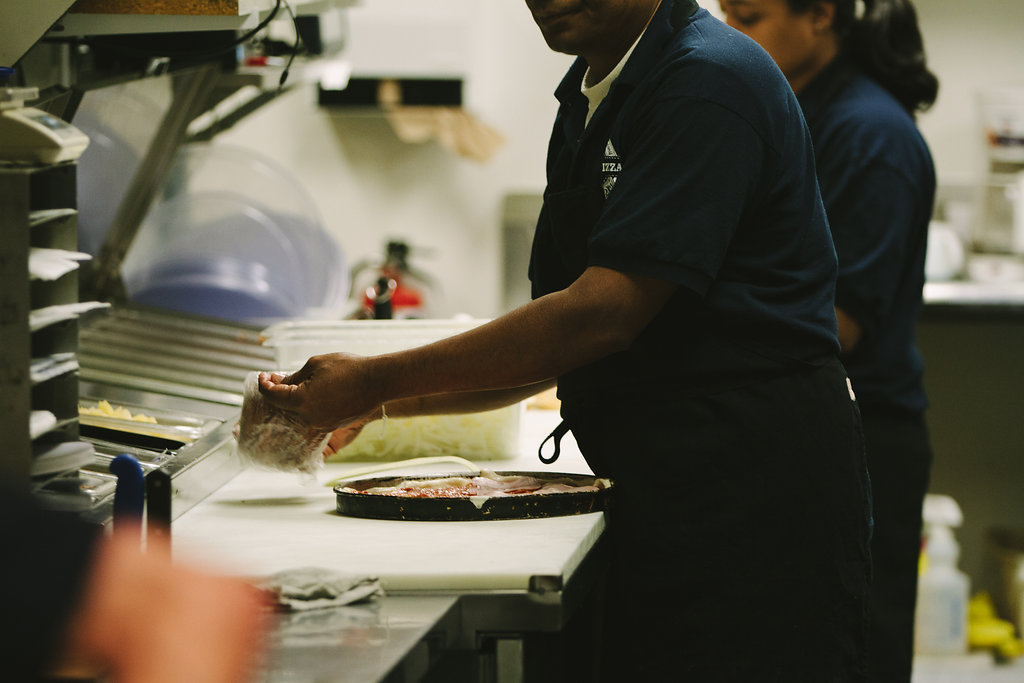 After the reception line and family formals we were walking off to take the wedding party photos. Those were finished up fairly quickly since everyone had Pizza on their mind. Sara and Pete lead the way and off we went for a stroll down Jasper ave. to hunt down some delicious slices of cheesy goodness. Amazingly by some miracle no one ended up with a giant pizza stain on themselves as we left for the Yellowhead Brewery. After several beautiful toasts from friends and family, as well as some blackmail worthy photos of Pete were shown and passed around for all to see it was time to get a few beautiful and tasty cupcakes. But from there the lights dimmed and it was time for the first few dances, and I will say after knowing Sara for so long you realize how clumsy she can be and to her credit she handled herself beautifully, though I give Pete all the credit since he must of been a hell of a lead. Then the dance floor opened up…. I must say I'm not sure I had ever seen as many epic dance moves from the "Sprinkler" to the "Dice Roll" to the "What the hell is going on". This I believe may have also been aided in the fact we were in an actual brewery. Pete for the most part was fairly respectable, but boy oh boy when that T-Swift came up on the speakers he was something else.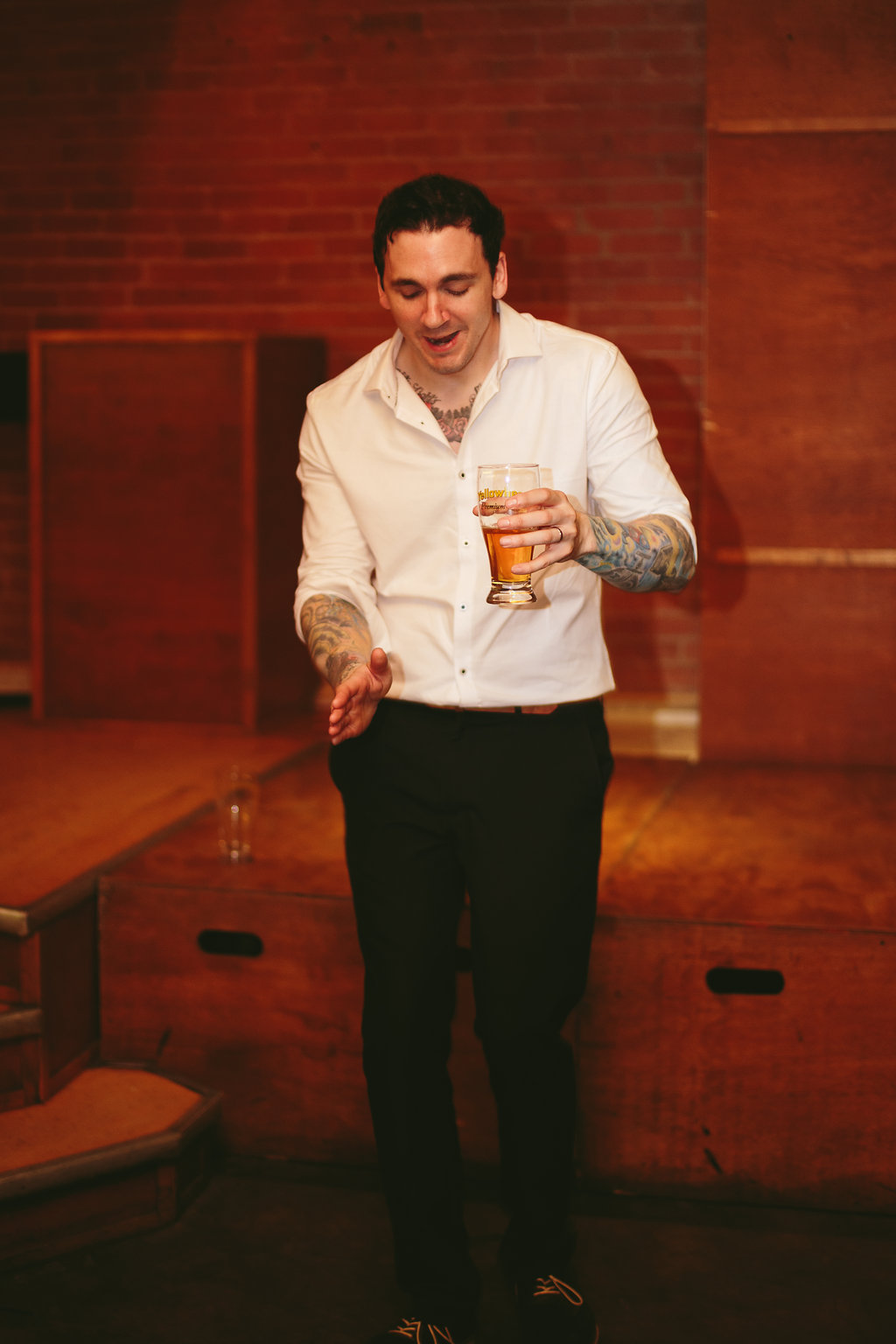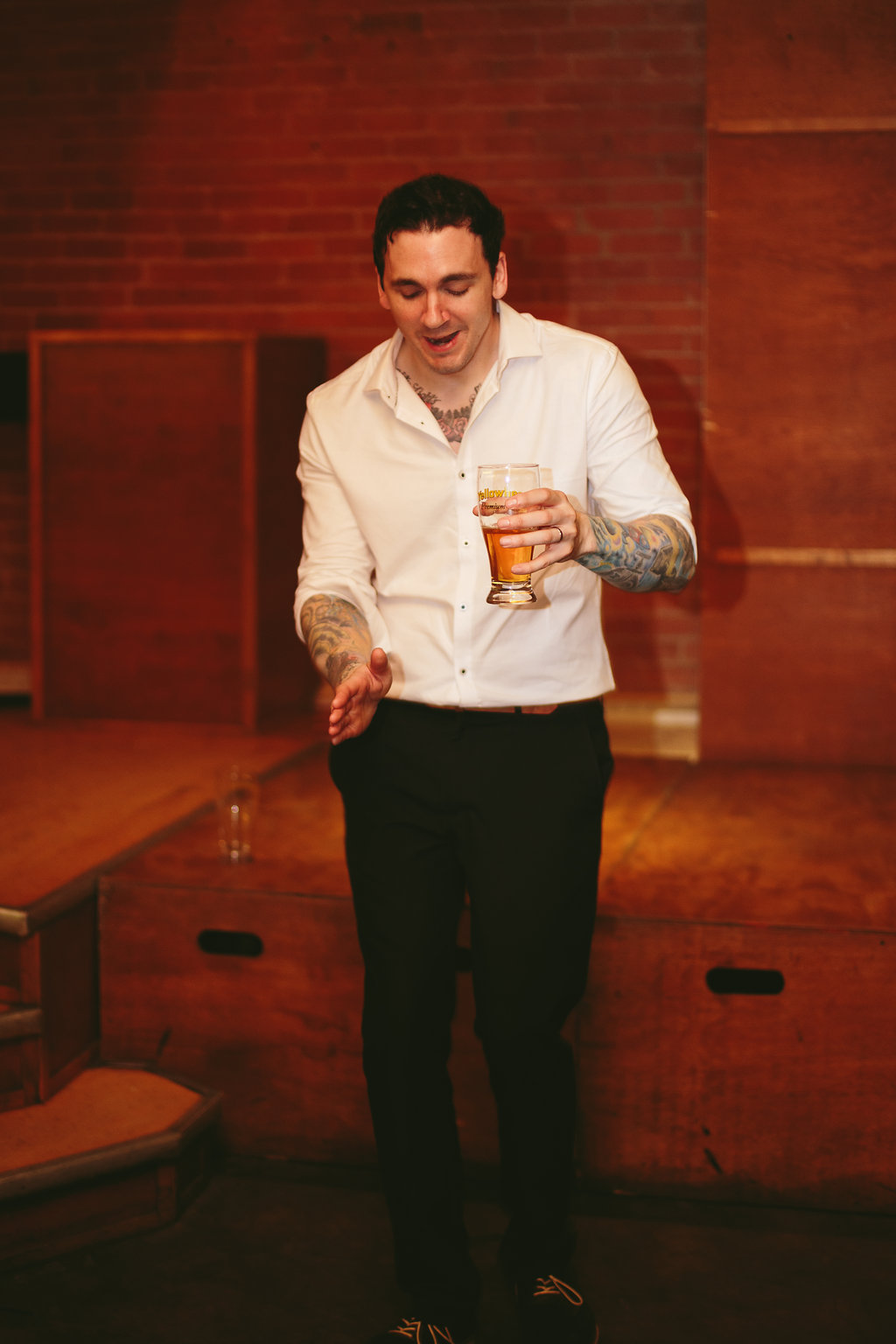 I just want to say thank you again to Sara and Pete for letting me capture the day. It was an opportunity I will never forget.
Tye Eldridge
P.S. Thank you Sara for the years of friendship, and the countless laughs and numerous failed attempts to watch a meteor shower.
P.P.S. And Thank you Pete for coming into Sara's life, I was getting really sick of telling her that her crappy boyfriend's before you were assholes and she shouldn't be dating them (I was 100% right every time) When you came around I knew you were something special to her. So thank you for making her so happy and putting up with her shit.